Shaggy & Friends.DARE YOU.
A tremendous opportunity to help preserve the lives of children.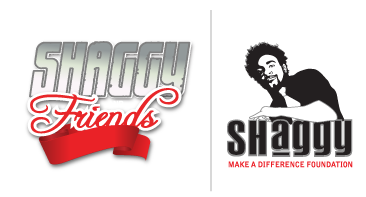 The Shaggy Make a Difference Foundation first ever "Shaggy and Friends Benefit Concert" was held on the prestigious lawns of Jamaica House on January 3rd, 2009. To date, the Shaggy & Friends concerts (2009, 2010, 2012 and 2014) have raised a total of USD$1.6 million for the Bustamante Children's Hospital. These funds have helped purchase over 450 pieces of life-saving equipments for the hospital, thus greatly increasing its capacity to provide quality healthcare for the children of Jamaica and the Caribbean.
THE ASK & OUTCOME
BrandProfit's  founder and chief creative director  Robert 'KIBO'  Thompson serves as the creative head of the Shaggy and Friends Foundation (SNF).
BrandProfit was given the task of motioning the "I DARE YOU" cause at the forefront of the mind of the SNF team, sponsors and patrons of the event. Brand and image strategy was critical in creating promotional materials incorporating many sponsors. We created the foundation logo, event logo, posters, digital and print media advertising and website from the inception. We are proud to be a part of this cause. I Dare you to join us in the next event.
INDUSTRY:

 Charity /Non-Profit


SERVICES:

 Art Direction / Messaging & Voice Strategy / Environmental Branding / Advertising / Website Design / Communication Branding
Innovation for your brand to succeed.
Break the rules with a BrandProfit360™ view.
For your brand to do great things, sometimes you have to break the rules. Your brand must be evolutionary, reinventing over and over again so you can continue to survive and grow your profits.Designed for businesses that need more Advanced Brand Profitably. There's no limit to what you can achieve with the versatility and power of BrandProfit360™.
Let's Build Great Brands Together!