ST.JAMAICA
– It's more than food. It's preserving and sharing the Jamaican Tradition.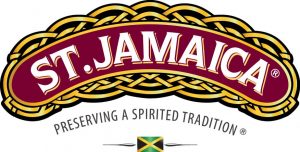 The St. Jamaica Brand delivers products of the finest quality, and is authentically Jamaican. Resolute in its commitment to preserving a spirited tradition of the uniqueness embedded in the Jamaican experience from the ingredients to the finished products. A uniqueness etched in teas, coffee, sauces and other products are a part of the traditional Jamaican experience.
St.Jamaica was founded by Robert Kibo Thompson, Kingston Jamaica in 2011. St.Jamaica came about out of a demand for Kibo's special sauces that he shared with his family and friends. His creativity in the kitchen and passion for sharing the authentic Jamaican experience fueled his desire to share this with the world.
THE ASK & OUTCOME
We were given the task to design an identity that embodied the "Bread Basket" image of the parishes across the island of Jamaica (ST.ANN, ST.ELIZABETH, ST.MARY to name a few) hence the name – ST.JAMAICA. The ST.JAMAICA logo was also inspired by the woven baskets being carried on the heads of market women or hampers strapped across the backs of donkeys filled with various fruits, food, spices and herbs. This was a tradition you could still see today as the farmers take there produce from way up in the mountains or from the deep rural country sides in Jamaica.
INDUSTRY:
 Food / Export 
SERVICES:
Brand Identity Development / Brand Positioning / Tagline / Packaging Design / Pricing Strategy
Innovation for your brand to succeed.
Break the rules with a BrandProfit360™ view.
For your brand to do great things, sometimes you have to break the rules. Your brand must be evolutionary, reinventing over and over again so you can continue to survive and grow your profits.Designed for businesses that need more Advanced Brand Profitably. There's no limit to what you can achieve with the versatility and power of BrandProfit360™.
Let's Build Great Brands Together!