THE JAMAICAN NUMBER PORTABILITY
Switch Your Service Provider. Keep Your Number. Keep Talking.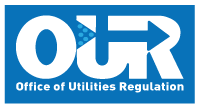 The Office of Utilities Regulation (OUR) was established to regulate the operations of utility companies in Jamaica. The role of the OUR as an independent Regulator is often misunderstood, particularly by the largest stakeholder group –  the consumers. The OUR was given the charge to roll out a champaign to educate the public about Number Portability and how its works.
Number portability enables you keep your current fixed or mobile telephone number if you decide to change from one service provider to another within Jamaica. So, switching between service providers mean you won't have to tell your friends, family, colleagues, customers and clients that your number has changed.
THE ASK & OUTCOME
BrandProfit was asked to Develop the Brand Identity for JAMAICA'S NUMBER PORTABILITY including the tagline. We chose to use the colour Black, Yellow and Green; conveying a national feel. OUR needed a partner to help them reach consumers nationwide.
The team leveraged BrandProfit's expertise in consumer-centered design to create a "Know-How to Port"- EASY TO UNDERSTAND public awareness campaign. This campaign involved the creation of print material, social media graphics and a 30 second animation. Consumers started porting their numbers the same day the campaign was launched with an unexpected high rate of porting.
INDUSTRY:
Government/Utilities Regulation
SERVICES:
Brand Identity Development / Messaging & Voice Strategy / Communication Branding / Advertising / Animation  
Innovation for your brand to succeed.
Break the rules with a BrandProfit360™ view.
For your brand to do great things, sometimes you have to break the rules. Your brand must be evolutionary, reinventing over and over again so you can continue to survive and grow your profits.Designed for businesses that need more Advanced Brand Profitably. There's no limit to what you can achieve with the versatility and power of BrandProfit360™.
Let's Build Great Brands Together!