"KICK UP RUMPUS" IT'S… A RUM-A-LUTION
In a market dominated by a single large conglomerate in Jamaica.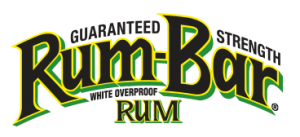 Worthy Park (WP) Estate in the parish of St. Catherine is 1,200 feet above sea level in a valley known as "The Vale of Lluidas" The Estate is located in the geographical center of the island of Jamaica, approximately forty miles by road to the north west of the capital Kingston and twenty eight miles due south of Ocho Rios, the major tourist center of Jamaica.
The 337-year-old Worthy Park Estate had been in the production of cane, sugar and rum for most of its existence. It stopped producing rum in the 1950s as a result of the island's excessive alcohol production. In 2005, WP decided that it would go back into the rum business. In a market dominated by a single large conglomerate, the company knew it would be a challenge to make a successful break back into the market.
THE ASK & OUTCOME
BrandProfit was approached to collaborate with WP on this brand extension exercise. Our first step was to find out the level of acceptability of the new rum product in this limited yet competitive market and determine the segments for the product that Worthy Park could best serve. Once this information was ascertained,  we forged ahead into stage two, which involved developing packaging and the promotional programme for rollout and maintenance.
The research revealed that the proposed name and packaging would have to appeal to an almost forgotten segment of the market for white overproof rum – the faithful without a fault rum drinkers and the young at heart. Worthy Park Estate's 'Rum Bar Rum' was therefore launched in June 2007. Its integrated marketing activities included taking the product directly into communities with mostly below-the-line tools used for greater market penetration.
INDUSTRY:

 Manufacturing / Spirits 


SERVICES:

 Naming / Brand Identity Development / Growth Strategy / Research / Packaging Development 
Innovation for your brand to succeed.
Break the rules with a BrandProfit360™ view.
For your brand to do great things, sometimes you have to break the rules. Your brand must be evolutionary, reinventing over and over again so you can continue to survive and grow your profits.Designed for businesses that need more Advanced Brand Profitably. There's no limit to what you can achieve with the versatility and power of BrandProfit360™.
Let's Build Great Brands Together!